Your Personal Server Management Team
We provide the technical expertise and resources to manage servers so that you can focus on your core operations and growth.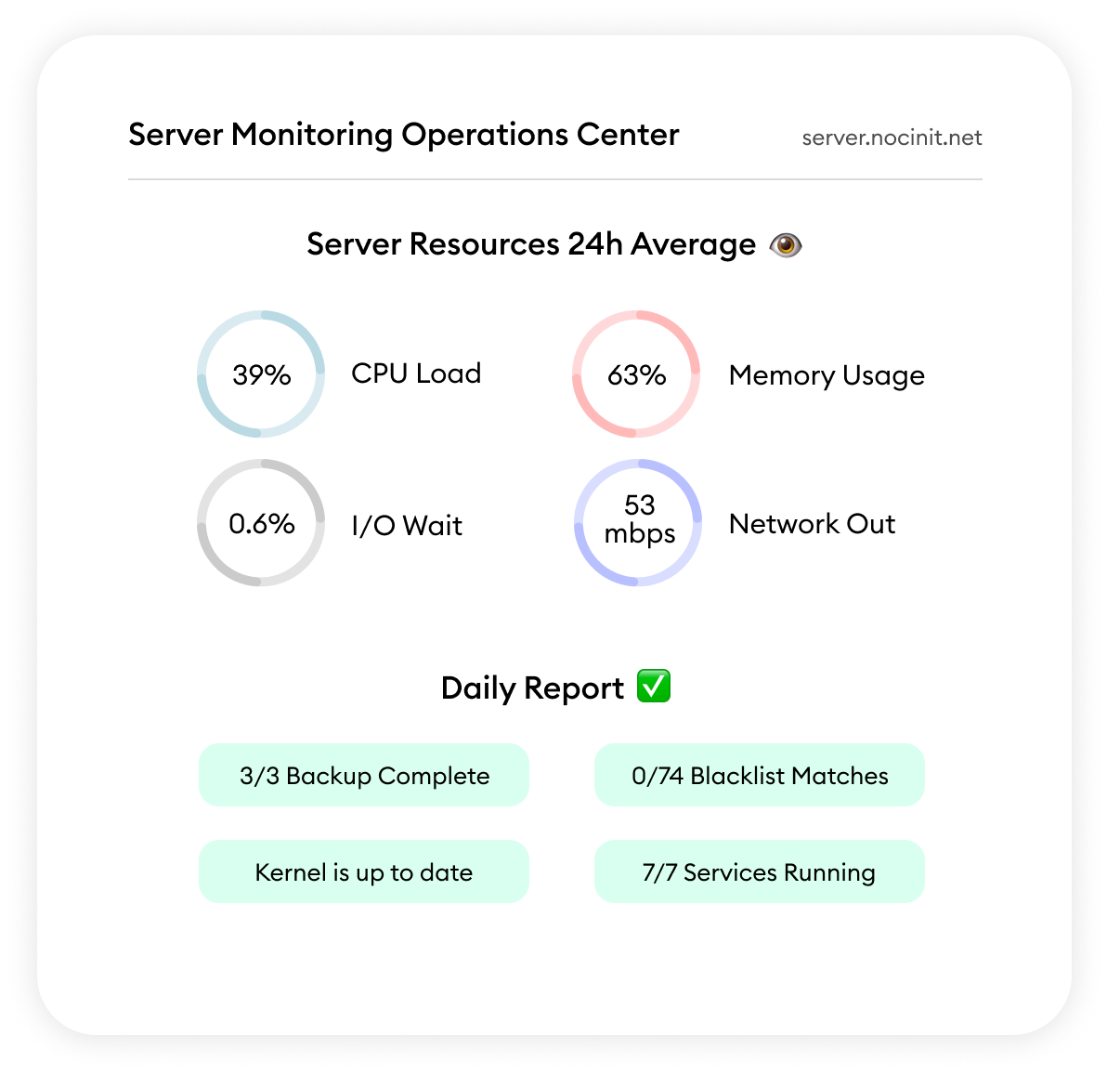 server management
Prioritize Your Business, Leave Server Operations to Us!
Effortlessly maintain server performance and reliability with our comprehensive server management solutions. From proactive monitoring to reliable support, we've got your server infrastructure covered for optimal operations and peace of mind.
Assess your unique server requirements.
Budget-friendly server infrastructure & maintenance.
Ensure optimized performance and enhanced security for your server environment.
Starting at 89€ / Month
Looking for one-off support?
We've got your back.
At our company, we understand that sometimes you need server support services on a one-time basis, and we're here to help.
Our team of experts is here to answer your questions and provide the support you need to get your servers up and running again.
Billed hourly at 55€ / Hour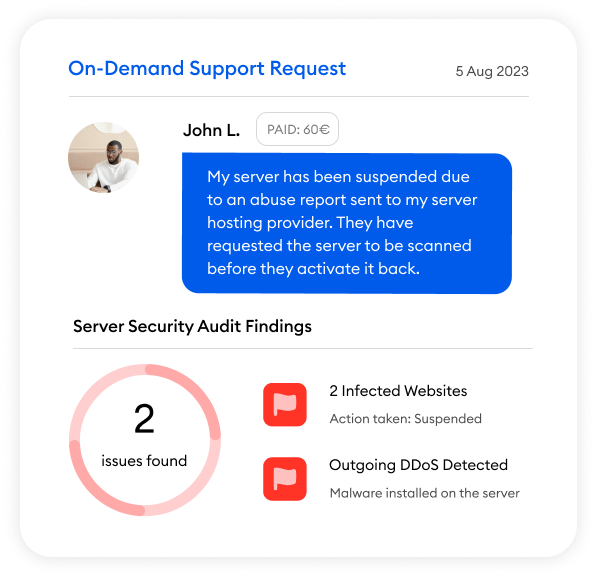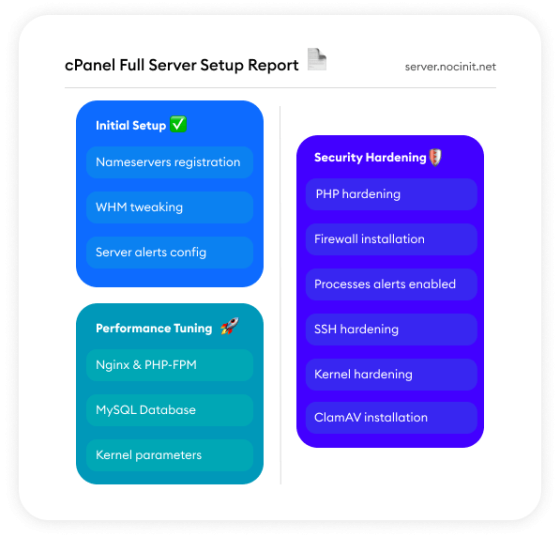 SERVER SETUP PACKAGES
Building a Strong Foundation
Experience the power of our all-inclusive packages: Enhance security, optimize performance, and achieve a fully tailored Linux server setup for unmatched reliability and efficiency.
Initial Full Server Setup
Performance Tuning
Security Hardening
Starting at 85€ Customer Testimonials
Our Happy Customers Speak
They are highly professional and maintain outstanding communication (even across time zones). They deal with any issues we have with preciseness and speed! I highly recommend them.
They work more like a partner in the business with a vested interest then an employee, and when you are dealing with client websites and important hosted infrastructures, that is invaluable.
Amazing experience. We moved 100+ accounts from Hostgator and other shared hostings into a dedicated server. NOCINIT is always responsive, always going the extra mile to keep us happy.
Best cpanel server monitoring company, excellent service and always available for support!! I use Nocinit for 5 years without any issues.
Great company when it comes to server monitoring. IT Solutions at a high level. Personal Professional Support seams to be their passion. Very fast answers always given. 100% Recommendation! Services pricing
Cost-effective Solutions
Proactive monitoring and expert support for your server environment, ensuring optimal performance and security.
Explore Plans
On-Demand Hourly Services
Expert assistance available as needed for server migrations, shell scripting, troubleshooting, and other tasks.
See Our Services
Secure and optimize your server with expert initial configuration for rock-solid security and performance with our optimization packages.
Explore Setup Packages