On-Demand Linux Server Support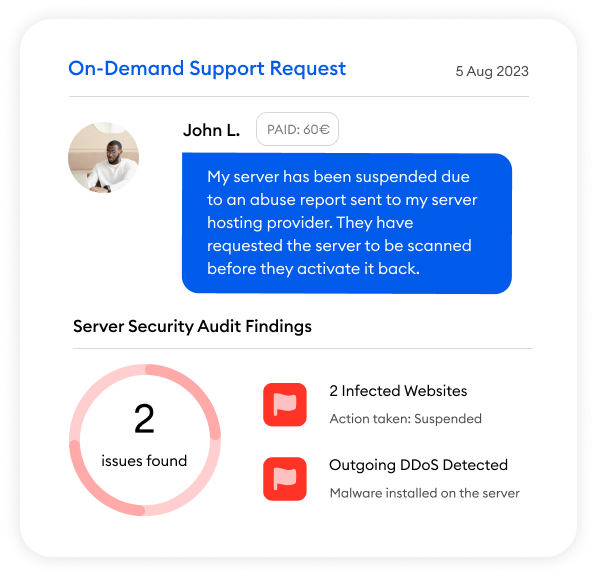 GET STARTED AT 55€ / Hour
Server Aid, On-Demand
Recognizing that each business with Linux servers faces distinct challenges, we're delighted to present our On-Demand Server Support service.
No task is too big or small—simply engage us for the precise amount of time you require, and experience prompt, proficient, and personalized support tailored to meet your specific needs. 
Malware Removal
Issues Debugging
Software Updates
Shell Scripting
Assistance with DDoS Attacks
And many more! Just ask us!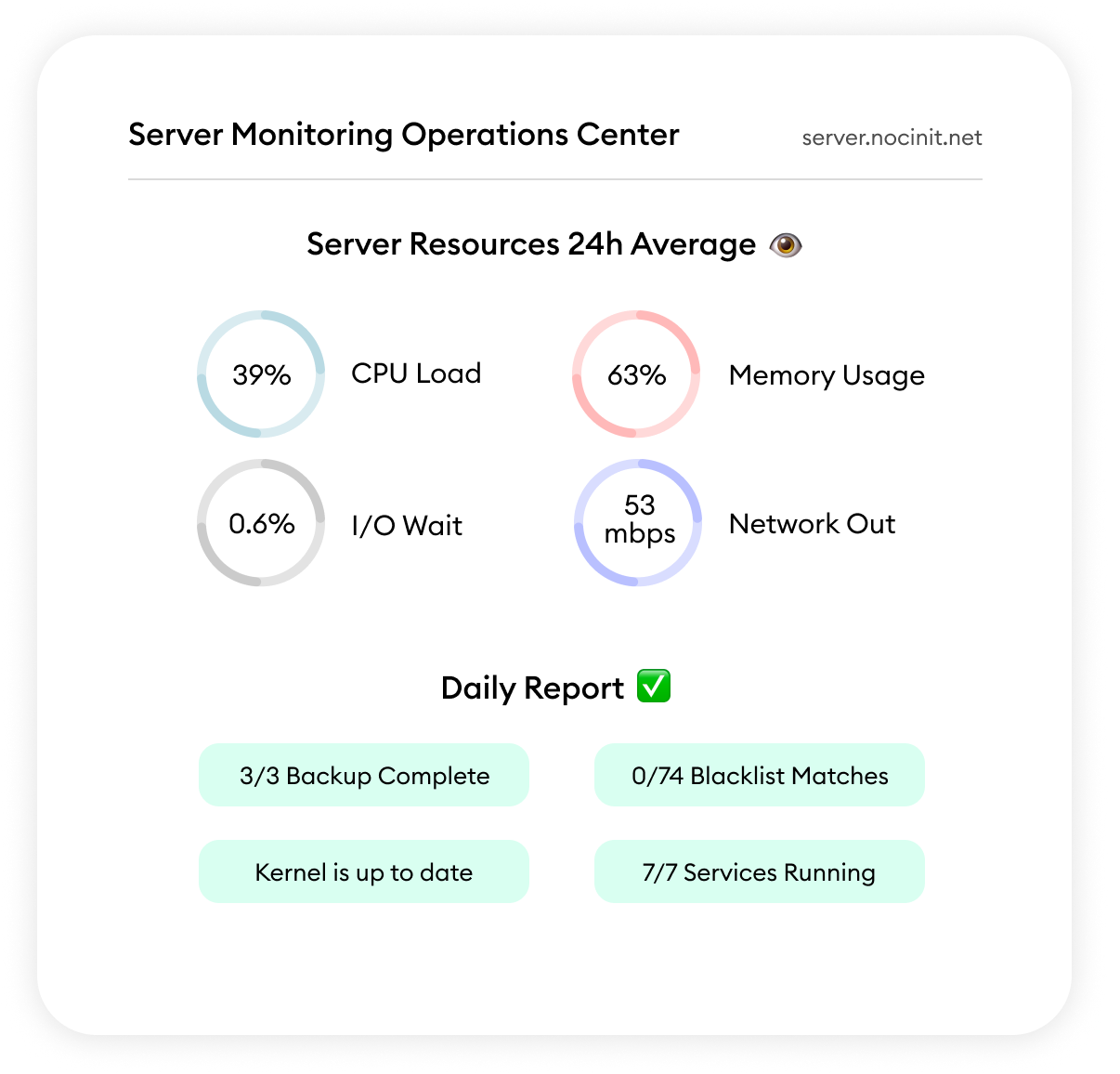 SERVER MANAGEMENT SERVICE
Day-To-Day Assistance
Place your server management in our capable hands and free yourself to direct your full energy and resources towards your pivotal operations.
With our assured SLA, you receive timely responses to both urgent and routine requests. Moreover, our proactive monitoring ensures potential issues are addressed promptly, often before they even come to your notice.
Navigating Success with Proven solutions
We have extensive experience with...
testimonials
What Clients Say
About Us
They are highly professional and maintain outstanding communication (even across time zones). They deal with any issues we have with preciseness and speed! I highly recommend them.
They work more like a partner in the business with a vested interest then an employee, and when you are dealing with client websites and important hosted infrastructures, that is invaluable.
Amazing experience. We moved 100+ accounts from Hostgator and other shared hostings into a dedicated server. NOCINIT is always responsive, always going the extra mile to keep us happy.
Best cpanel server monitoring company, excellent service and always available for support!! I use Nocinit for 5 years without any issues.
Great company when it comes to server monitoring. IT Solutions at a high level. Personal Professional Support seams to be their passion. Very fast answers always given. 100% Recommendation!